History of Our Club
History to be added soon.



The rules of Improv Club
#1 - New members must take part in scenes on their first day
#2 - When announcements are made over the P.A. system, all activities are stopped, to give the intercom the finger.



Leaders Of Improv Club
The two leaders of Improv Club are Steve Cranford and Ryan Smith.

Biographies of them will be posted soon.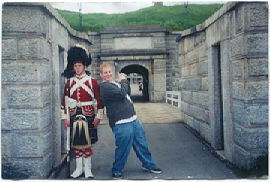 Steve Cranford (Top) With British guard who cant do stuff; and Ryan Smith (Bottom) with Jesenda, a Manequin from the Arts and Culture Centre in Corner Brook